Planning and Drilling wells are often challenging processes. See how Mixed Reality and Augmented Reality optimizes 3D Well Planning and Geo-steering.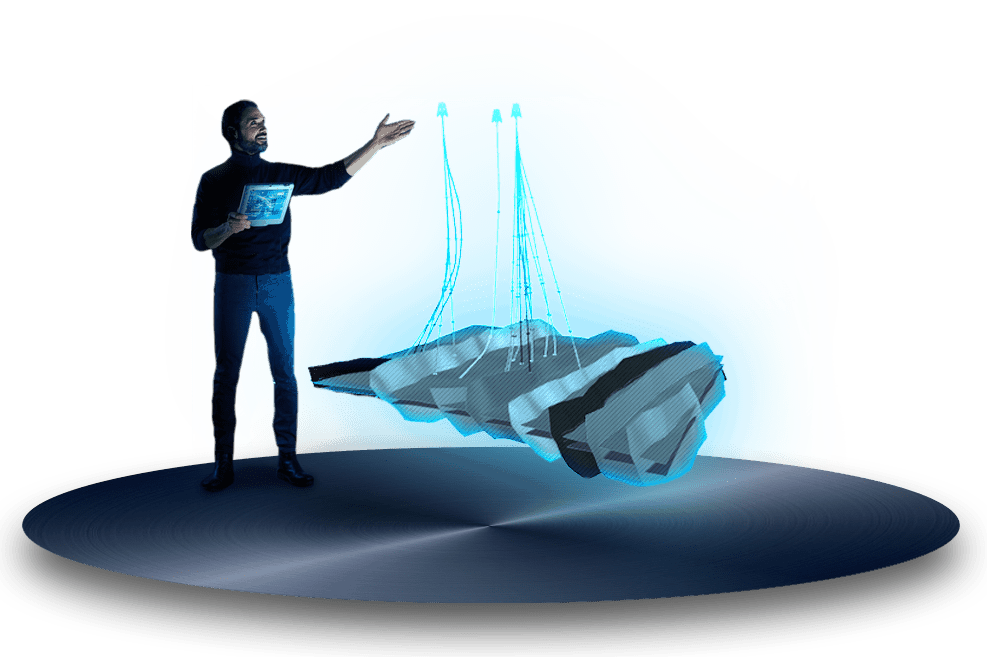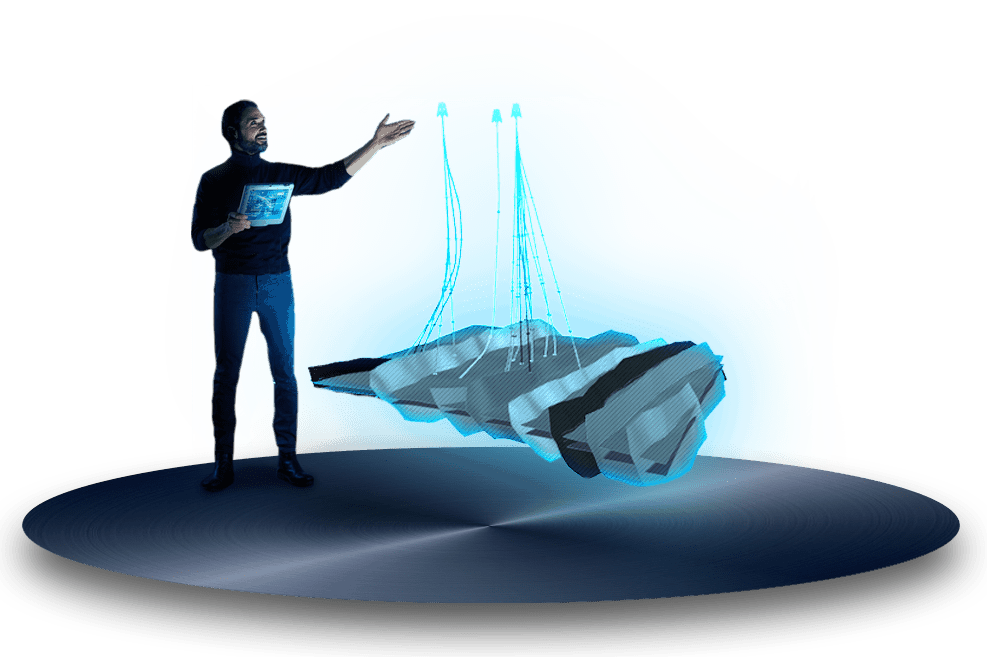 Evaluate alternative real-time drilling scenarios in case of stuck equipment
Drilling operations are real-time and every minutes counts. In case of hazards like stuck drilling equipment, it's essential to take prompt action with all the experts and stakeholders involved. Being able to effectively collaborate together is key as well as the ability to visualize and analyse the current 3D Geological Model and real-time information to properly re-design an alternative well trajectory path.
BaselineZ let you setup an instant global virtual meeting around the 3D model to facilitate and improve real-time decision making.
Convert Pilot to Producer
Get better insights on how pilot holes can be converted to producers
In case the reservoir depth, thickness and locations are still unclear, a pilot hole might be drilled to get more information. Combine this pilot hole information with your 3D Geological Data to update the 3D reservoir model and properly design and side-track the horizontal producer. Use Augmented and Mixed Reality to get better insights in the 3D Geological and Reservoir structures and optimize your wellbore placement and production
Update geological models and fault structures while drilling
Real-time drilling information may indicate new geological fault structures and call for an update of the 3D reservoir model. Consequently real-time drilling direction need to be adjusted to stay inside the target zone. BaselineZ will allow for timely 3D model insights on any mobile device.
This allows you to visualize and analyse the best way forward. Use the project collaboration channel to keep your team members up-to-date on the process and the decisions made.
Develop mature fields and plan enhanced recovery by side-tracking existing wells
Mature fields consist of many well sites and hold numerous wellbores drilled in complex geological environments. BaselineZ will help you to understand the complex setup of the wellbores, trajectories and the geological constrains. Visualize mature fields in Augmented and Mixed Reality.
Plan and drill side-tracks to existing wellbores and re-direct to newly discovered targets. Use the project collaboration tools to share and discuss alternative strategies with all team members.