3D Model collaboration and information sharing tool
The BaselineZ Platform provides a unique way to integrate modern and innovative technologies into your existing 3D modeling and real-time workflows. Connect with your global team members, customers and partners, instantly share project status, information and even complete 3D reservoir models.
Use Microsoft HoloLens or mobile devices to setup virtual global meetings and discuss 3D models in Mixed Reality and Augmented Reality. Share meeting notes, actions and decisions with the entire project team and stay on the same baseline anywhere and anytime!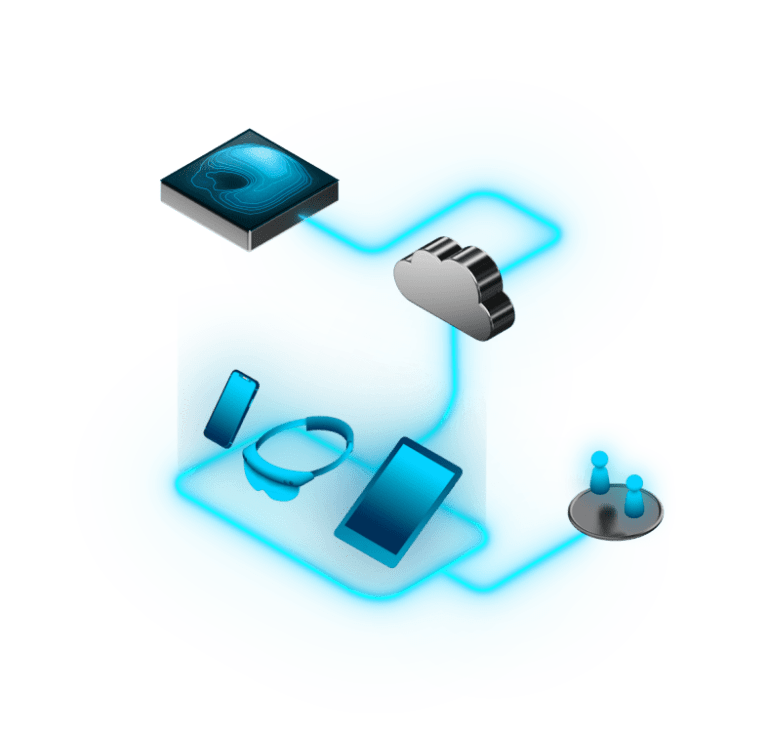 Stay connected anywhere, anytime
The future of Remote Collaboration
Stay connected anywhere, anytime
The future of
Remote Collaboration
Explore and analyse your Geological Models as never before
BaselineZ enables 3D Geological Model visualization and collaboration on any mobile device and HoloLens mixed reality glasses. BaselineZ provides you an easy and secure way to publish your 3D modeling data to the cloud. This enables you to access your data instantly from anywhere around the globe and to share it with anyone.

Especially when you are working in global asset teams and with different modeling disciplines, it's essential to share the latest 3D Geological Models and auxiliary information. By using BaselineZ you will be connected 24/7 with all your team members and always stay up-to-date.
Optimize team collaboration in time critical operations
The compelling reason for using Augmented Reality in drilling scenarios is to improve real-time decision making. Drilling wells into complex reservoirs requires close collaboration of experts from different domains. These experts tend to operate in different technical silos and communicate in terms that might be unfamiliar to other experts.
BaselineZ globally connects these experts, enables 24/7 knowledge and information sharing and provides instant visualization and analysis of 3D real-time geosteering results to get to a common understanding and baseline.
How can BaselineZ accelerate your business?